Monkey say, monkey sigh, magic monkey eye ( detail)

Too many eyes, too little sand ( detail)
Geert Koekoeckx' paintings resemble collage-like theatre pieces – with a baroque twist - in which the painter, as the director, plays with the pictorial possibilities.
The artist is questioning the artist's role. What are his options? How do the artist's decisions relate to those of the beholder? Are small errors and little ambiguities not the most telling? He places odd objects on shaky, stacked pedestals while fluffy animals are jumping through hoops on multicolored stages. Often the depicted animals are deformed or have amputated limbs. Although it's never really grim. These contradictions are part of Koekoeckx' work. Scale differences are kaleidoscopically intertwined and elaborated details alternate with blurry zones, as a result of which the reality will unfold as a spectacular backdrop.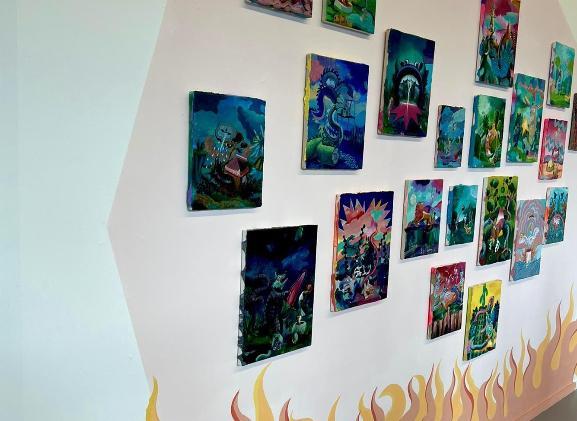 The Wunderwall
Van 26 februari t.e.m. 27 maart krijg ik de kans een resem recente werken te tonen op The Wunderwall in Antwerpen.
The Wunderwall is een initiatief van Gallery Sofie Van de Velde & Plus-one Gallery om jonge, opkomende kunstenaars een duwtje in de rug te geven. 
https://www.thewunderwall.com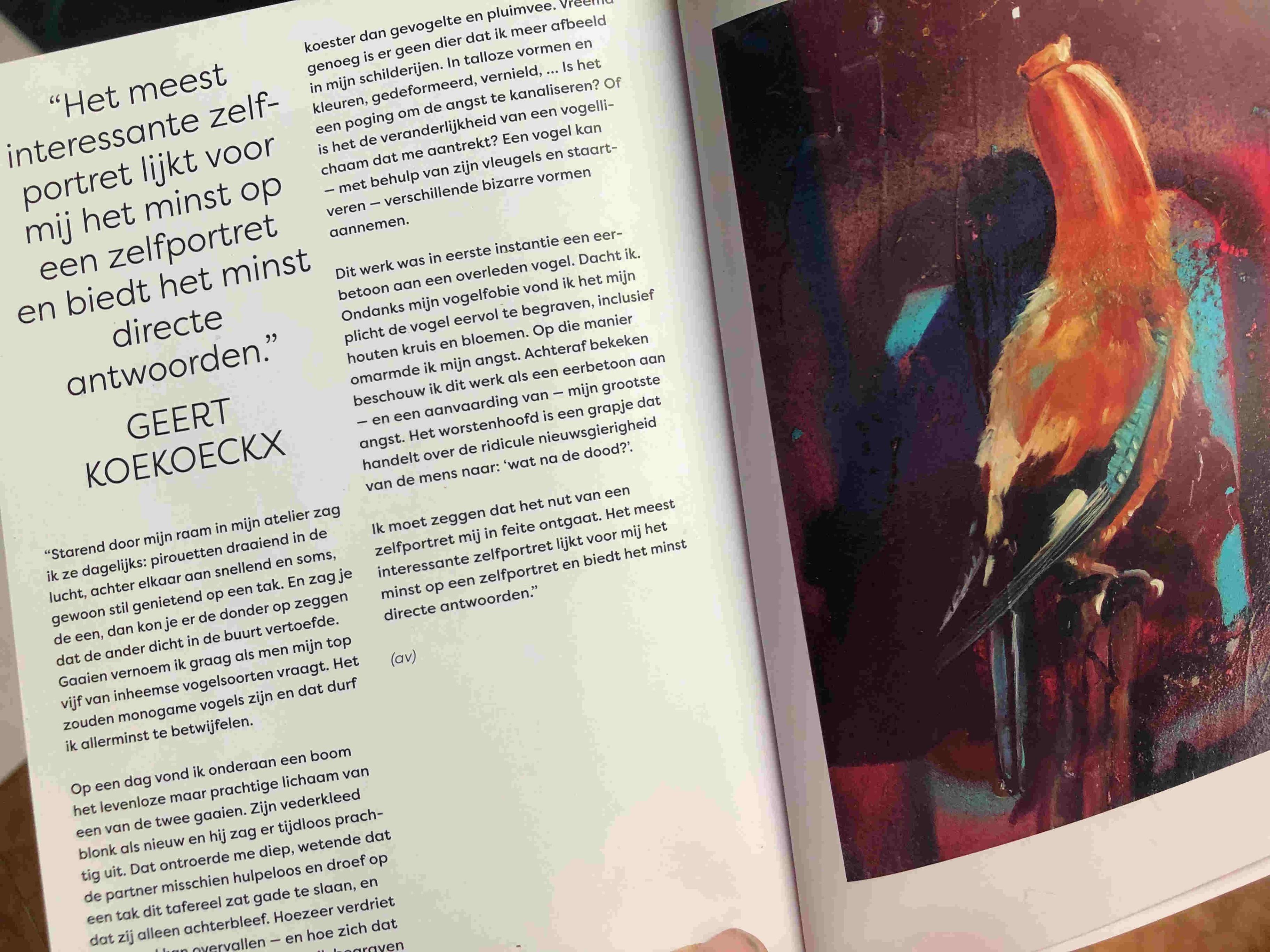 Deze herfst kwam de nieuwe KunstCahiers uit met als thema 'zelfportret'. Inclusief een bijdrage van mijn hand rond mijn schilderij 'Ik tover je in een smakelijk worstje'.

Waarom maakt men een zelfportret? Wat vindt een kunstenaar daarin, dat niet in een spiegelbeeld te vinden is? Is het een zelfonderzoek, een poging om via elke penseelstreek en pennentrek meer over de vele lagen van de eigen ik te ontdekken? Etc. Dat zijn de vragen die centraal staan in deze publicatie met visies van 22 interessante kunstenaars.